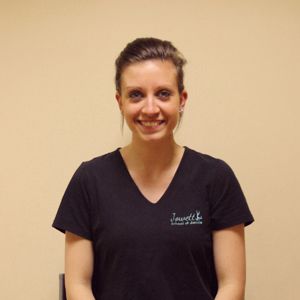 I've been part of Jowett School of Dance since 2005 when I was 11 years old! The dance school has been a huge part of my life and dancing is one of my biggest passions!
Two years before I joined the dance school, I sadly lost my Dad which obviously changed my life. Joining the dance school gave me confidence when I needed it, and opportunities arose too, like having a solo in my first show - being lifted by the senior girls for War of the Worlds!
Mrs Jowett also gave me the opportunity to sing in shows, which I love doing. She's an inspirational person and I thank her for the confidence she has given me over the years.
I danced in the Methodist Church and the Mission Hall until the school moved to Degas Studios in 2009. I took part in shows from 2005 until 2013 (except 2008 as I was in Florida). In April 2014 I temporarily left the school as a student to take up horse riding again, however I still danced with the adult class for two years. After realising I missed dancing too much in 2016, I came back full time!
Mrs Jowett then asked if I'd like to teach the Wednesday class. I jumped at the chance and I'm still teaching for her to this day. I'm so proud of all of my Wednesday girls and boys who I've taught over the last few years! Keep it up my little stars! 🌟
Joined Jowett School of Dance:
2005
Favourite Jowett School of Dance Memory:
Wearing a hair piece for the 'Rich Man's Frug' dance, and 'Drop the wrist.'
Favourite Dance Show Memory:
I've got a few! One is watching my last Wednesday group dance at the 2019 show. I was so unbelievably proud of them as we worked hard but had fun every week - they did make me cry watching them from the side of the stage!
Another is seeing one of the dancers from my group wearing ballet tights with a tight fitting dress. We couldn't stop smiling and giggling during that dance!
Favourite Show Dances
'Moonlight' (2019) - 'Rich Man's Frug'
'Let Us Entertain You' (2013) - 'Hungry Eyes'
'Dance to the Music' (2011) - 'Welcome to Burlesque'
'Dance to the Music' (2011) - 'Give Me Everything'
'Shall We Dance' (2005) - 'War of the Worlds'
Last Show Performed
Still performing!